Transformation of Casino Operators
Igor Rus, Director of Systems at high-end software and technology provider Comtrade Gaming, talks about utilizing available data.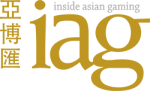 Read about it at Inside Asian Gaming.
The true art of modern loyalty tools is not just to transform a wide source of data into valuable information and align it with a promotional budget but react in real time to enhance and optimize customer behavior. The data collected should be used in such a way as to design the player journey throughout their stay while being able to adapt to their behavior. Only this way are we able to create a modern, visionary loyalty club.
CRM and predictive analytics applications should be the primary tools of operators to discover and fine-tune their complete program to maximize their pricing, marketing and business strategy. The mentioned tools should be optimized mutually with vendors to be able to predict the player's behavior and achieve the best results.
In 2019, the era of FAANG (Facebook, Apple, Amazon, Netflix and Google) and BAT (Baidu, Alibaba and Tencent), the old fashioned casino systems are not in line with the newest technologies.
Operators should move away from manually creating the list of players to be able to make efficient individual promotions. They should act immediately by engaging with their players and offering them meaningful bonuses and rewards. With the latest technology available we can get data from a slot machine in real time and design automated bonusing without any additional hardware inside of each machine.
Comtrade Gaming's enabled G2S (Game to System) answers the above-mentioned problems.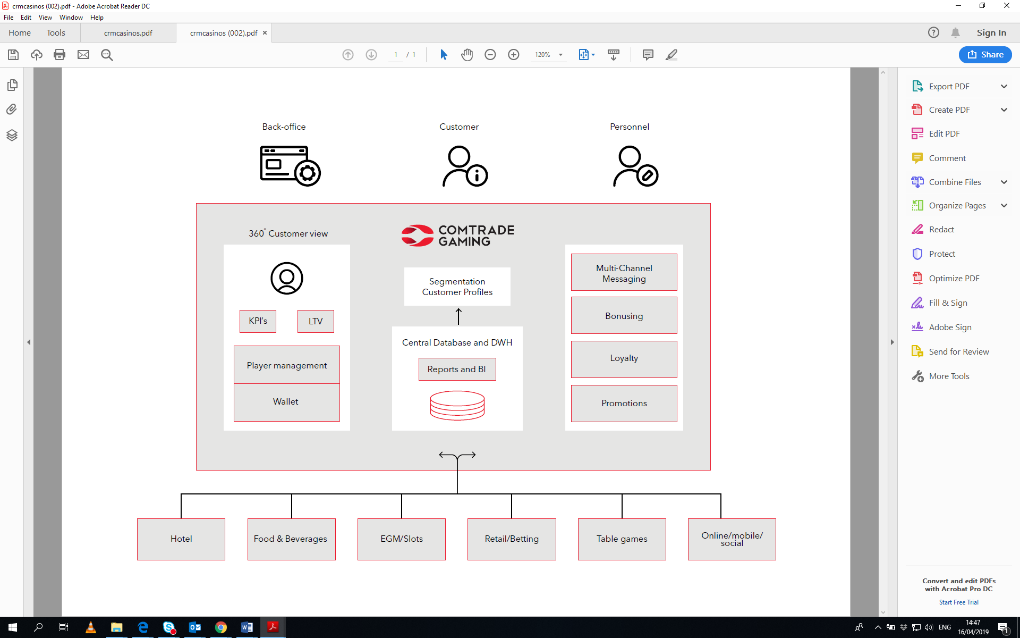 Nowadays, these systems are also used by governments that want complete visibility of activity on gaming machines and even responsible gaming features like pre-commitment.
The underlying technology that needs real-time data feed for responsible gaming is also a basis for more sophisticated loyalty programs. Multiple systems can be directly connected to the slot machine as CMS, Media server or Download server (there is no need for additional hardware in each machine-SMBI).
Imagine operators' slot machines turning into an all-encompassing loyalty and focused advertising messaging tool, or the mobile phone becoming a loyalty card and a channel to communicate with the casino.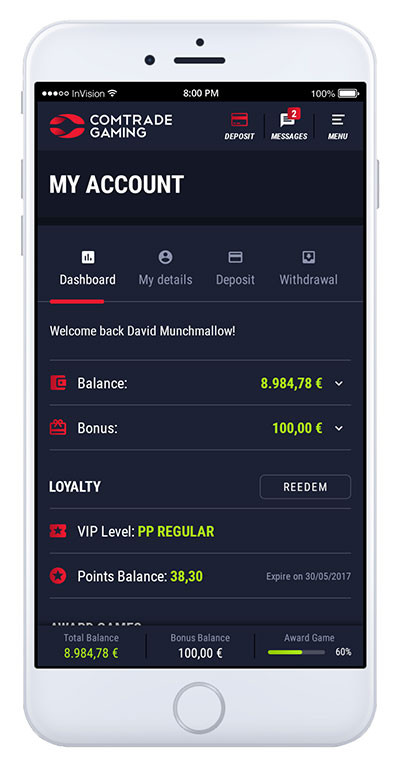 Table games are in some jurisdictions still the main drivers of revenue. In most cases now the player at the table has to ask the floor man or consult the player booth to retrieve his or her reward. This outdated method can be modernized to deliver automated bonusing at the right time to the location of the player.
There is a lot to be learnt from offline data and past patterns of a player's behavior. Combining that granular data as play at tables and slots, F&B consumption or hotel behavior with real-time data can now allow casinos to possess valuable prompt information and to act faster. In that way, operators would gain an edge over the competition.
Another old fashioned feature is paper vouchers for gifts and dinners and in
some cases manual redemption of those. Casinos need to change and introduce automatized processes and virtual wallets to provide a smoother experience for guests. Since we are all used to paying with Wechat, Alipay or Apple Pay, it almost seems like we are not living in the same era.
All this technology discussed is out there today and is in fact not as expensive for the operator as legacy methods.
Combining all relevant non-casino and casino data can help operators and vendors target potential and existing loyal customers with adequate promotions and make them enjoy the gaming experience. That is all translating into optimized use of marketing and financial means, more play time at the property and repeat visits.