s

Core – Server Based Gaming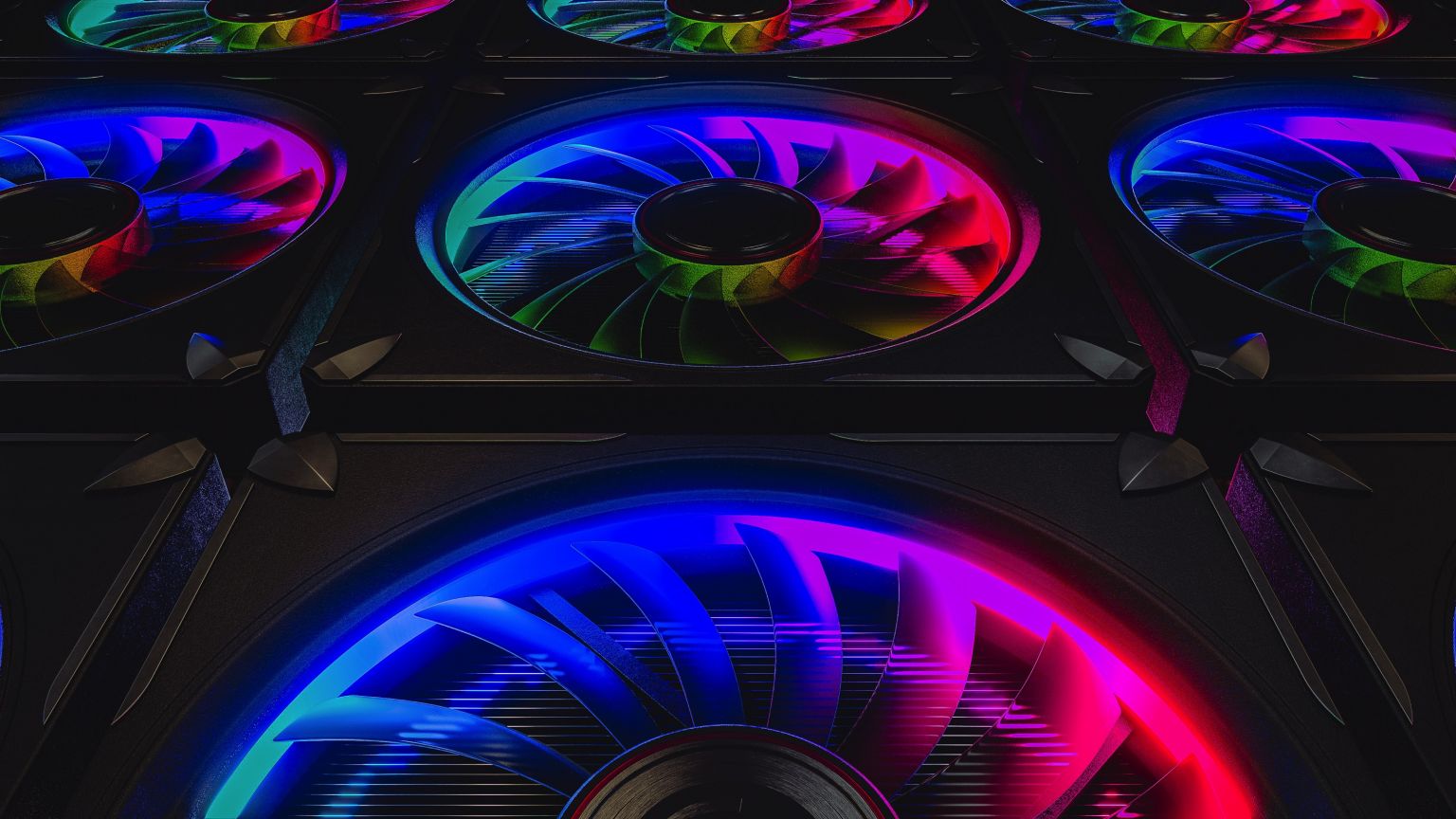 Our sCore, Server Based Gaming system connects all slot machines and vlts in a gaming operation to one central server, enabling gaming operators to reduce the costs and deliver a better player experience through the central management and control of terminals.
The game is located on the terminal. In such a case games can be downloaded and configured from a distance. This form is often called Server Supported Gaming.
The game and the game logic are located on the terminal, while the random number generator – RNG is located on the server.
Types of Terminals that can be managed with our sCore, Server Based System are:
Casino style Slot Machine that supports remote configuration and downloading of new games. Support of the Gaming Standard Association's G2S protocol is required. Existing slot machines can also be connected with the use of SAS2G2S converter boards.
Video Lottery Terminal (VLT) that also runs game logic on the terminal and is managed and monitored from a central location.
Thin VLT, Kiosk or any other type of thin client, that connect to central servers where the game logic is executed.
Key business benefits delivered by implementing our sCore, Server-based Gaming system are:
Improving operational efficiency of the distributed gaming environment by providing real-time data about system health.
Upgrade overall business performance with venue, terminal, and game performance reports and remote optimization possibilities (game download and configuration).
Engaging players with membership and loyalty programs combined with personalized content offerings (favorite games, targeted campaigns, etc.).
Ability to offer the best combination of games by connecting terminals and games from several different providers.
Owning an open system, using industry standards (the GSA G2S standards) to ensure connecting terminals from several different terminal manufactures to one server based gaming system.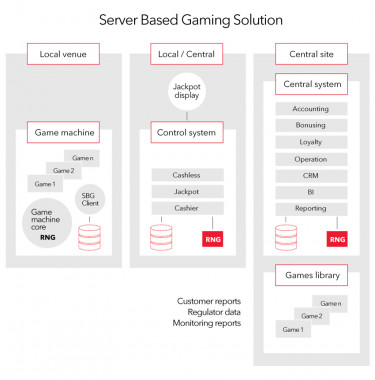 Terminal updates through remote download functionality (games, terminal updates)
Centralized CRM, Loyalty and Player Protection functionality
Progressives, bonus, cashless, and ticketing functionalities
System integration based on standard protocols such as G2S and S2S
Remote configuration settings on the terminals, enable/disable devices/terminals, payout percentage, and other parameters
RNG, Jackpot, Cashless/TITO modules
CMS system with inventory management
License, ownership, location tracking
Service monitor with alarms, service requests, security events, and activity monitoring
Data collection from terminals, meters, transactions, daily aggregates, alarms, and events
Accounting modules with powerful reporting tools
Data warehousing and BI which provides real time management KPIs
Reporting utility with pre-defined tax authority, financial, and operator reports
The Transition to a Server Based Gaming
Comtrade Gaming is proficient in platform migration and has proven experience in the build and test of complete new systems whilst maintaining existing software solutions. The Comtrade Gaming department assists to customers by providing both technology and SBG experience.
We were pleased to see how effectively Comtrade could integrate into our Open SBGTM platform and deliver a stunning product. In an industry where time to market is so critical, the combination of our market-leading infrastructure and Comtrade's gaming development experience sets a new standard.
Mat Ingram, Software Development Director of Inspired
Interested in finding out more? Read the datasheet and the case study.