Team Talk: Dominik's Inspiring Journey in Comtrade Gaming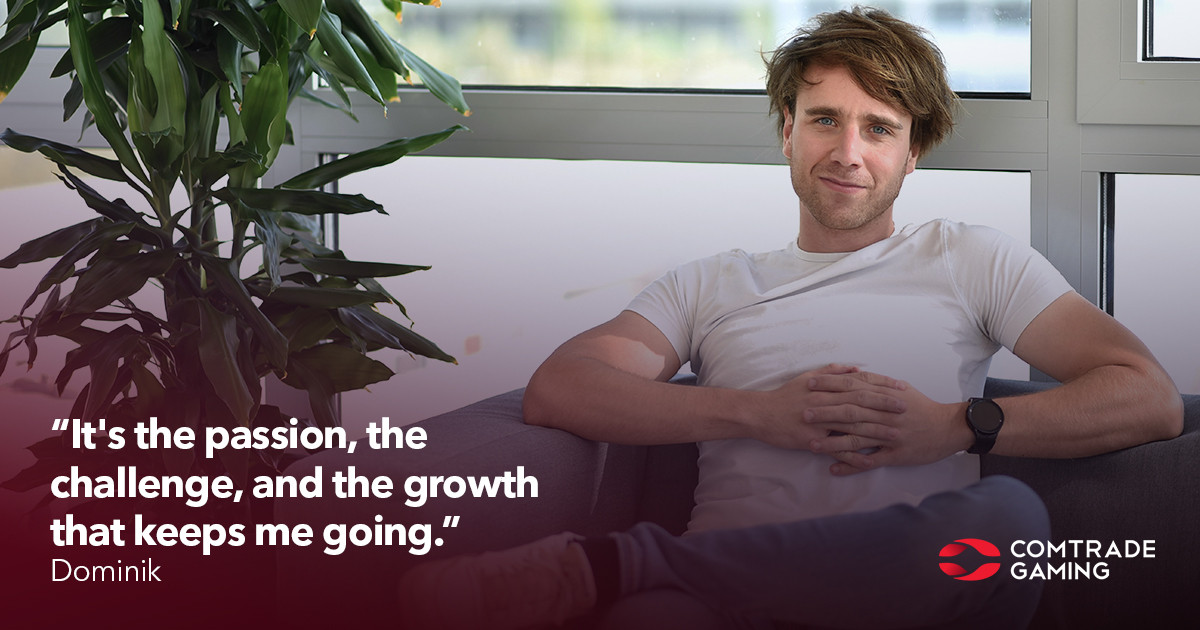 Every journey has a story, and every story has lessons learned, challenges faced, and milestones achieved. Dive into the compelling narrative of Dominik Baligač, our Senior Lead Engineer. From humble beginnings as a student to rapidly ascending the ranks, discover the passion and grit behind his success. 🚀  
Can you share the story behind your current position as a Senior Lead Engineer at Comtrade Gaming? Your journey from Junior developer to Senior Lead engineer was notably quick.  
Back in 2017, I took my first steps into Comtrade Gaming as a student. Then in just a month, I transitioned from that role to becoming a regular employee. I found my niche in iCore, and it's here that I've grown and evolved – from operations to advanced roles such as Team Manager and mentor. I joined at a time when we had 70 dedicated professionals on the project; now, that number has increased significantly to over 300. It's been a whirlwind, but it's the passion, the challenge, and the growth that keeps me going.   
How did you manage such rapid advancement?  
A mix of being at the right place at the right time and maintaining an undying enthusiasm for challenges and innovation. I have a strong desire for continuous growth and I've always prioritized sharing knowledge with my team members.  
What was it like to start as a junior in the Gambling industry?  
To be candid, it was quite overwhelming. The sheer complexity of the product meant I had to embark on a steep learning curve. We didn't have the Onboarding Academy then, but my trip to Manila six months into the role was a game-changer. It provided clarity and deepened my understanding of the product and its nuances.  
Were you prepared for systems as extensive as iCore, or was it a surprise?  
It was indeed a surprise, especially since the gaming industry was a fresh landscape for me. With iCore, I was introduced to an expansive system, one that was far more intricate than I had imagined. Its complexity was evident, but challenges invigorate me, so I embraced it wholeheartedly.    
Have you encountered similar complex products in other companies?  
From my experience, no. Systems like iCore are rare in their enormity. It presents a fantastic learning opportunity – there's so much one can glean from working with it. Our edge over competitors is the reliability of iCore. Boasting a whopping 99.999% uptime, we ensure consistent updates every three weeks.  
As a Team Manager and mentor, how do you strike the balance between your leadership and operational roles?  
Balancing my role as a Team Manager and my hands-on programming skills has been a rewarding challenge. While I'm deeply involved in leadership now, there's a part of me that still relishes the coding days. The transition to Team Manager shifted my focus from operations to leadership, and my goal is to blend these aspects seamlessly. It's essential for me to stay connected to the core of what I love – programming – even as I navigate my leadership responsibilities.  
What are some of the challenges that keep you on your toes?  
From a technological standpoint, integrating the new .NET into iCore is a challenge. The aim is to retain the product's stability while simplifying its user interface. It's a delicate balance between maintaining its rich features while ensuring simplicity.  
What lessons would you impart to newcomers or those considering a role at Comtrade Gaming?  
Patience is key. In the beginning, you'll need to be an active listener and not hesitate to ask questions. iCore is vast, but with the right attitude and approach, you can master it.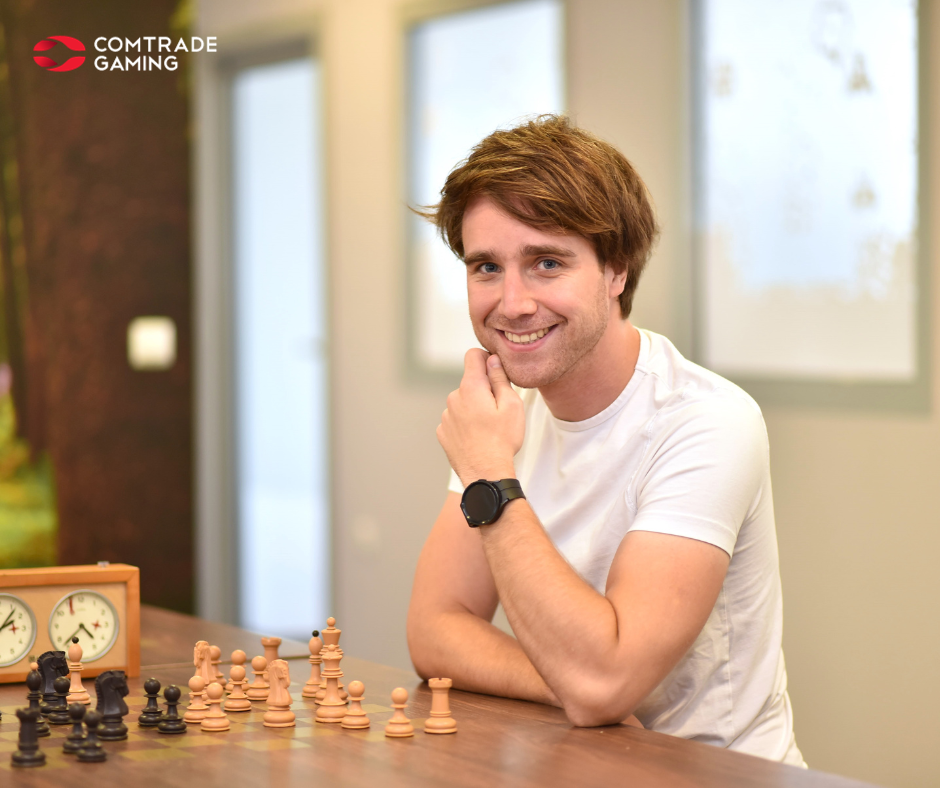 What are your favorite benefits of Comtrade Gaming?  
Among the variety of benefits Comtrade Gaming offers, a couple truly resonate with me, stemming from the incredible work climate and the genuine friendships I've developed with colleagues. The camaraderie fostered by "Happy Thursdays" and team events has turned coworkers into close friends, making work interactions enjoyable. Furthermore, I greatly appreciate the autonomy to work from home, allowing me to maintain a productive balance. Additionally, having access to our in-house fitness facility provides me with the flexibility to engage in exercise whenever it aligns with my schedule.  
What personal and professional goals are you currently pursuing?  
In my professional capacity, I'm trying to find that balance between programming and leading my team. It's important that my team feels comfortable and assured in their roles. I also focus on staying up to date with new technologies relevant to iCore. On a personal front, my goal is simple: to find happiness in all I do.  
  
Dominik's journey embodies the very essence of dedication, continuous growth, and the power of embracing challenges head-on. As we navigate through his words and experiences, it's evident that a blend of passion and perseverance can pave the path to greatness. 🌟