Supporting our colleagues on their way to the top!
In our everyday business, we strive towards supporting our colleagues to become the very best version of themselves, and always reach for new heights. We share the values of constant improvement, healthy competition, passion and excitement for what we do with many of our coworkers with successful hobbies and side interests – and it is no different with our Comtrade Gaming colleague Aleksa Markovic, a competitor in Serbian karting championship!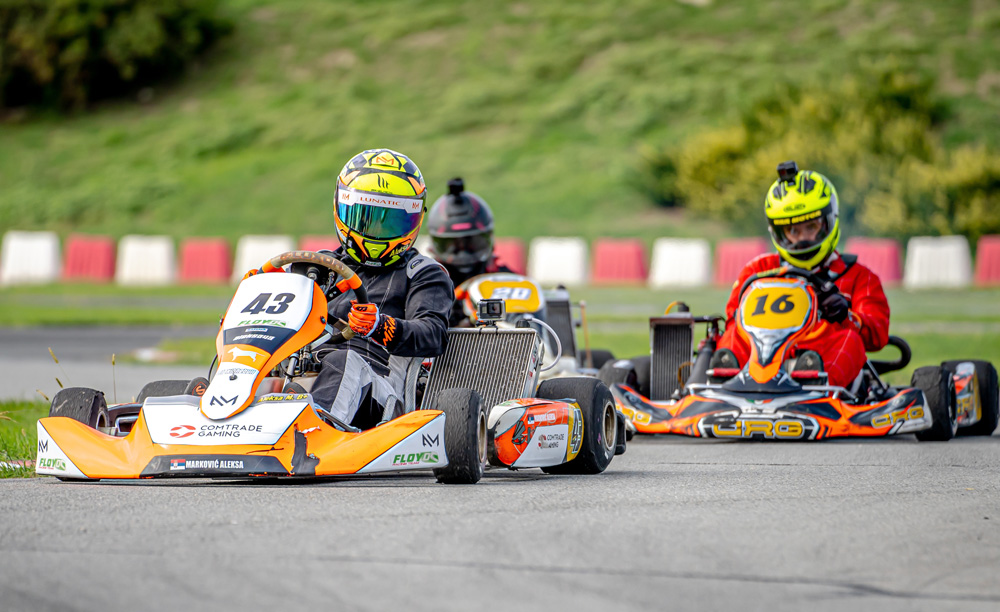 Read more about his journey in a blog he has written: we're always happy to share these remarkable stories with you, and encourage our coworkers on their way to the top – in business, but in many other fields.
My name is Aleksa Markovic – I am a L​ead QA Engineer on iCore project within Comtrade Gaming, and a competitor in Serbian karting championship.
M​y passion for the sport comes from a young age, when my father took me to car and karting races in cities across the country. As a teenager, I used to play racing games - mostly simulators like LFS, rFactor, and CMR.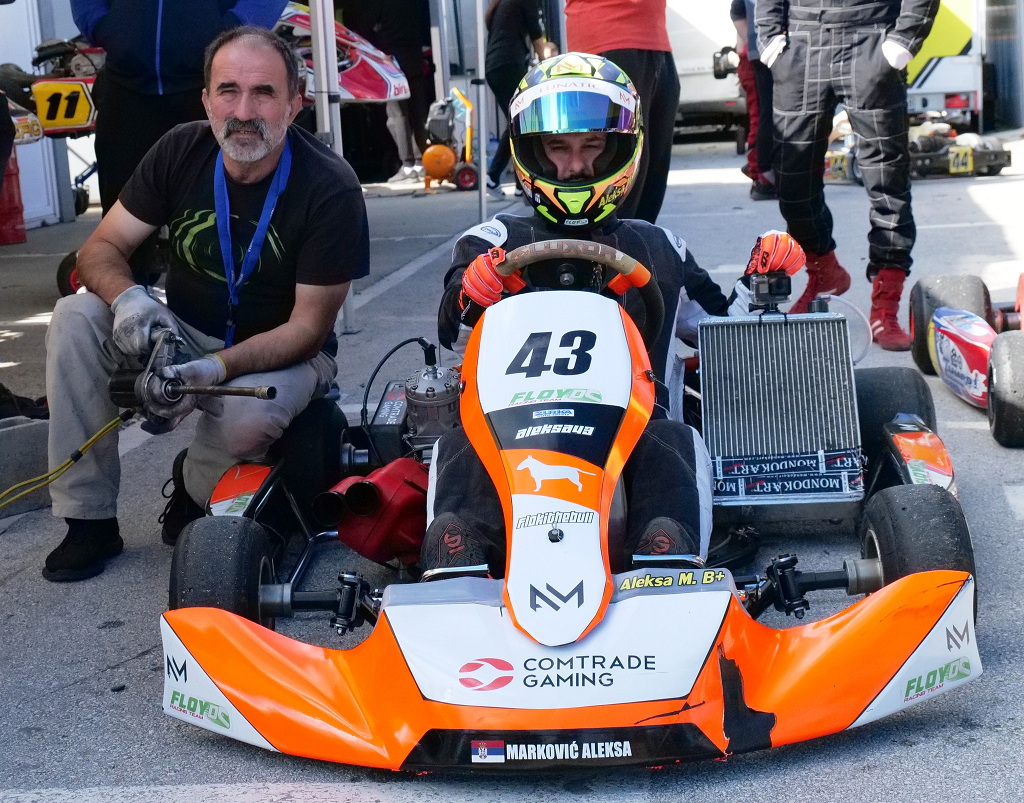 Later, due to occasional trips to the karting track and recreational drives with friends and colleagues, I decided to participate in an amateur karting league (rental karting) for one and a half season, proving that I had a racing instinct.
My life's wish was to participate in car racing - but since they require a few more people in the organization, I've decided to try my hand at karting. I bought my first 125cc sport kart without a gearbox, and joined Serbian championship in 2019. Although I was competing without great expectations, I ended my debut season in third place in the general standings.
The next season, affected by Covid 19, was very challenging and exciting. Even with a slightly worse season start, I've managed to fight for the title on the last racing weekend. With two victories that day, I was only a few points away from the champion title, but I had to settle for the runner-up spot.
Next year, I ended the season in third place – and last year I was highly motivated, but unfortunately had too many technical difficulties. I didn't finish six of the twelve races, due to engine failure, so I ended the season in fifth place. Even though during these seasons I was battling many problems - starting the races mostly from last places, and having to work my way up to higher positions - according to the reporters and the audience, I became an "overtaking expert".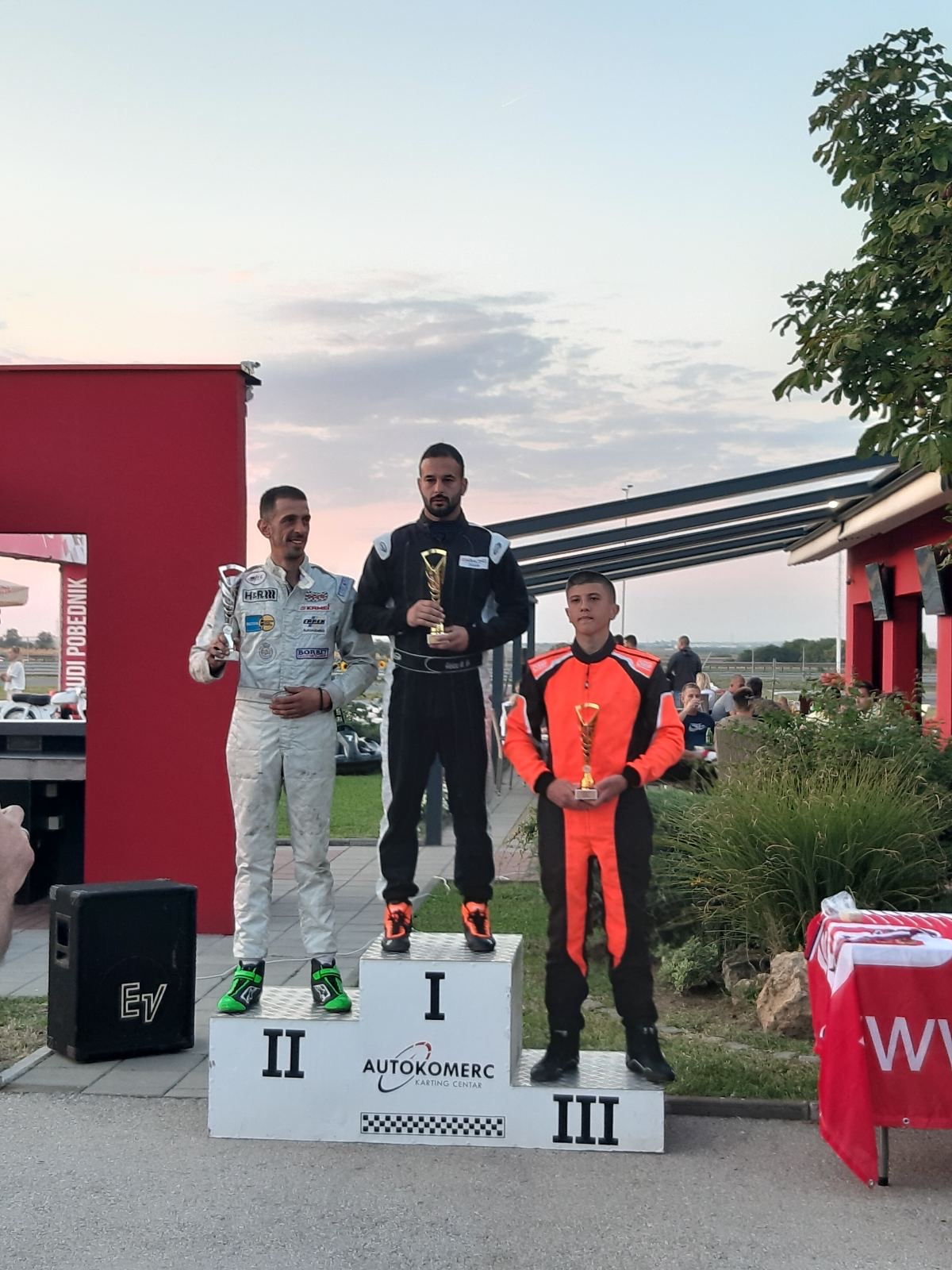 The most important thing that has happened last season is that Comtrade Gaming has recognized my achievements, and karting as a sport in general. I'm very thankful they've provided funds that have covered certain costs of this very expensive sport. I believe my company shares some of the most important values with karting - such as passion, sportsmanship, fun, constant improvement and striving for the top.