Comtrade at student jobfairs
This spring we attended two Jobfairs for students.
In March, Comtrade presented itself at the EESTEC Jobfair which was held at the Faculty of Computer and Information Science in Ljubljana. In May we met a number of students from the Faculty of Electrical Engineering and Computer Science in Maribor at Teconomy event.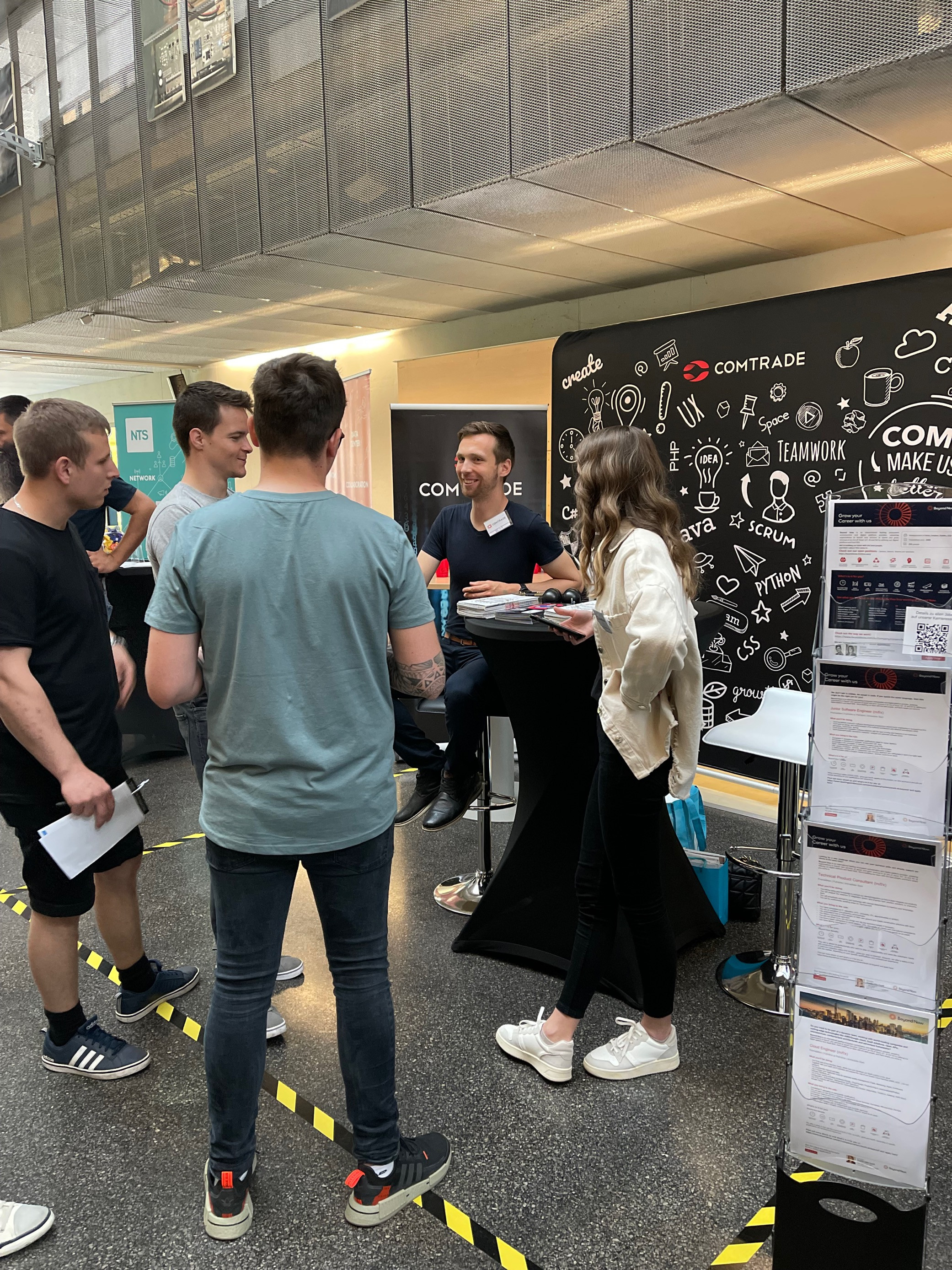 A fun two days where we were able to present to young engineers what it is like to work at Comtrade and what we do. At Comtrade Gaming we offer newcomers an easy start with the support of our mentors and Onboarding academy.